Customize Your Forever Jewellery
Make It Yours, Make It Custom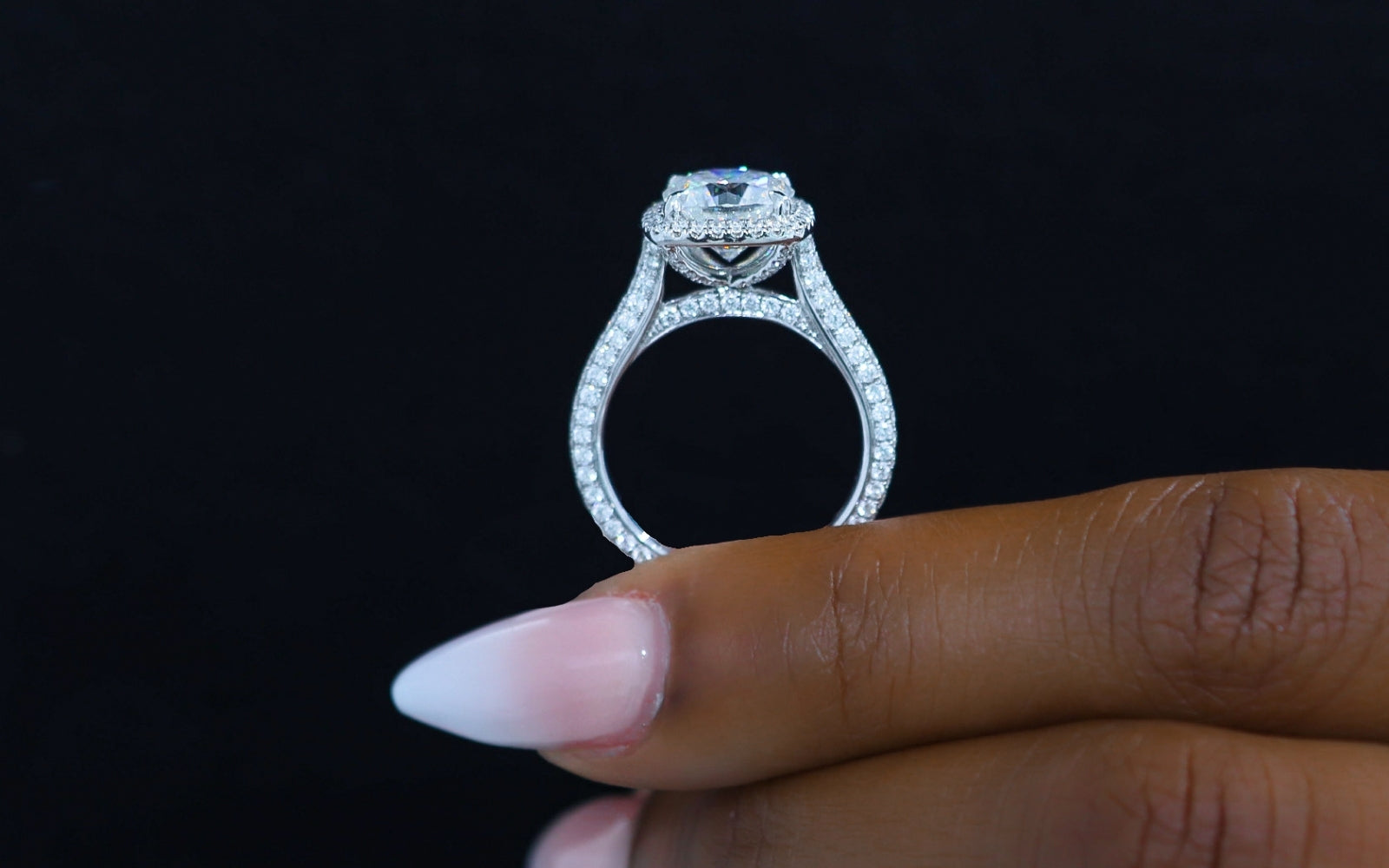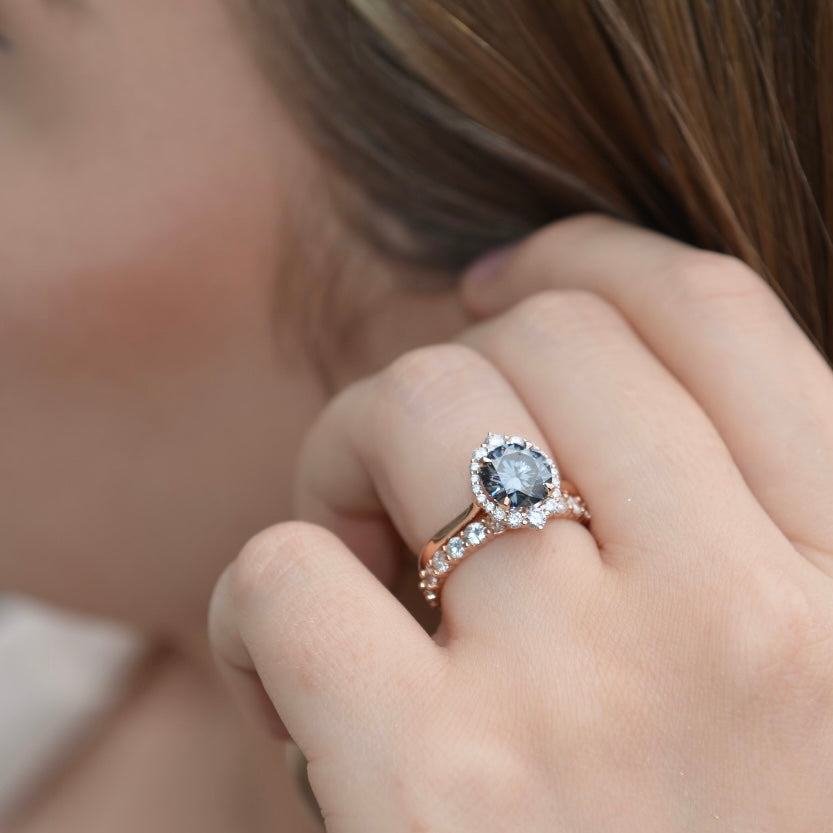 Come In and Customize
At Moissy Fine Jewellery, we stand out from other jewellery companies by offering bespoke designs tailored to each client's preferences. Our expertise lies in crafting personalized pieces using customized cuts and shapes of Moissanite. Through close collaboration with our clients, we capture their vision and create custom designs that truly reflect their unique style and taste. This ensures that your jewellery piece we create is distinct, one-of-a-kind, and exceptionally meaningful.
How Does Our Custom Design Work?
Step 1.  Consultation
Contact us via email or visit one of our showrooms to share your preferences and provide an outline of your desired design. Our skilled Moissanite experts will work closely with you, refining and perfecting your vision. With valuable recommendations and guidance, we will ensure that your jewellery brings you a lifetime of joy and satisfaction.
 Step 2.  Deposit and CAD Renderings
After finalizing the details of your custom design, we will provide you with a quote for creating your unique ring. For fully custom pieces, we highly recommend creating a drawing to help visualize the design.
To begin the process, a non-refundable deposit of $300 is required, which will be applied towards the total purchase cost of your custom piece. Once we receive the deposit, we will create a 2D, 3D, or simple CAD image based on the complexity of your design. The production of digital designs typically takes between 7 to 15 days, depending on seasonal demand.
Step 3.  Production Deposit 
Once your design has been perfected, we will proceed with production. To initiate the project, a 50% deposit is required, and the amount you paid for the CAD deposit will be applied towards it. Once we receive your deposit, please allow 6 to 8 weeks for production (duration may vary depending on seasonal demand). Rest assured, we will diligently work to bring your custom piece to life in a timely manner.
Step 4.  Final Payment
Upon completion of production, we kindly request the remaining balance to be settled before you can either pick up your item or arrange for it to be shipped. We prioritize the quality of every piece created through Moissy Fine Jewellery. Our custom order process typically takes around 6 to 8 weeks, ensuring meticulous attention to detail. Please note that as your piece is tailored specifically for you, it is not eligible for exchange or return. If an in-person visit is not feasible, our designers will conduct a thorough inspection on your behalf to ensure everything meets your expectations. We are delighted to organize the delivery, so your cherished piece can find its forever home!
See simple!  Start your custom piece today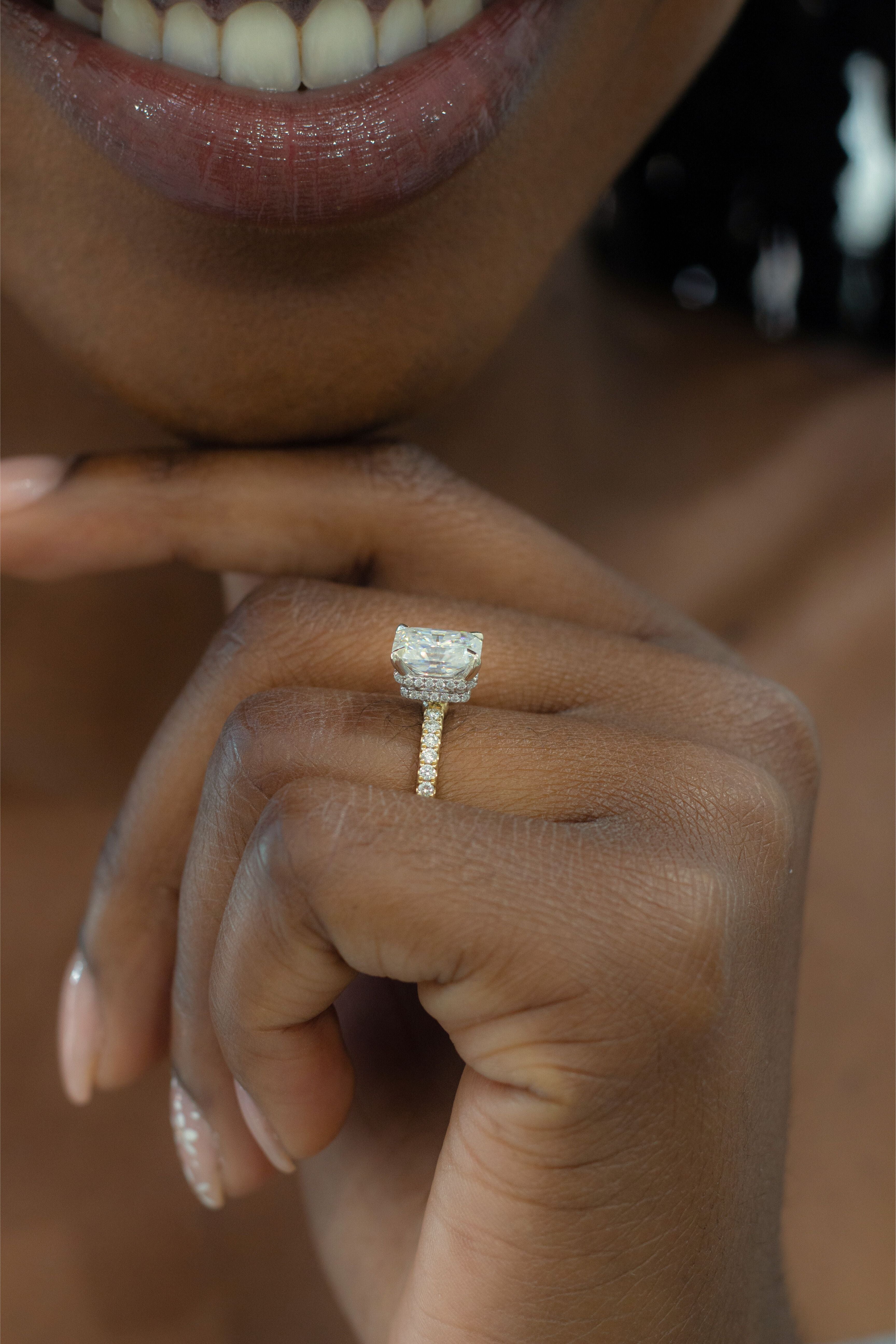 THINGS TO REMEMBER
Once you are satisfied with your CAD design, a 50% deposit is required to initiate production. The production timeline begins upon receipt of your deposit. Please note that once deposits are received, cancellations or changes are not permitted due to the personalized nature of the item. As your piece is being created exclusively for you, refunds cannot be offered, as we immediately commence the production process to ensure timely completion. Custom orders are described as items made according to your personal specifications and are not part of our showroom stock. Some custom designs may require 2D, 3D, or Quick Renders for your approval before production begins.
*Please note that we cannot create items protected by patents and/or copyrights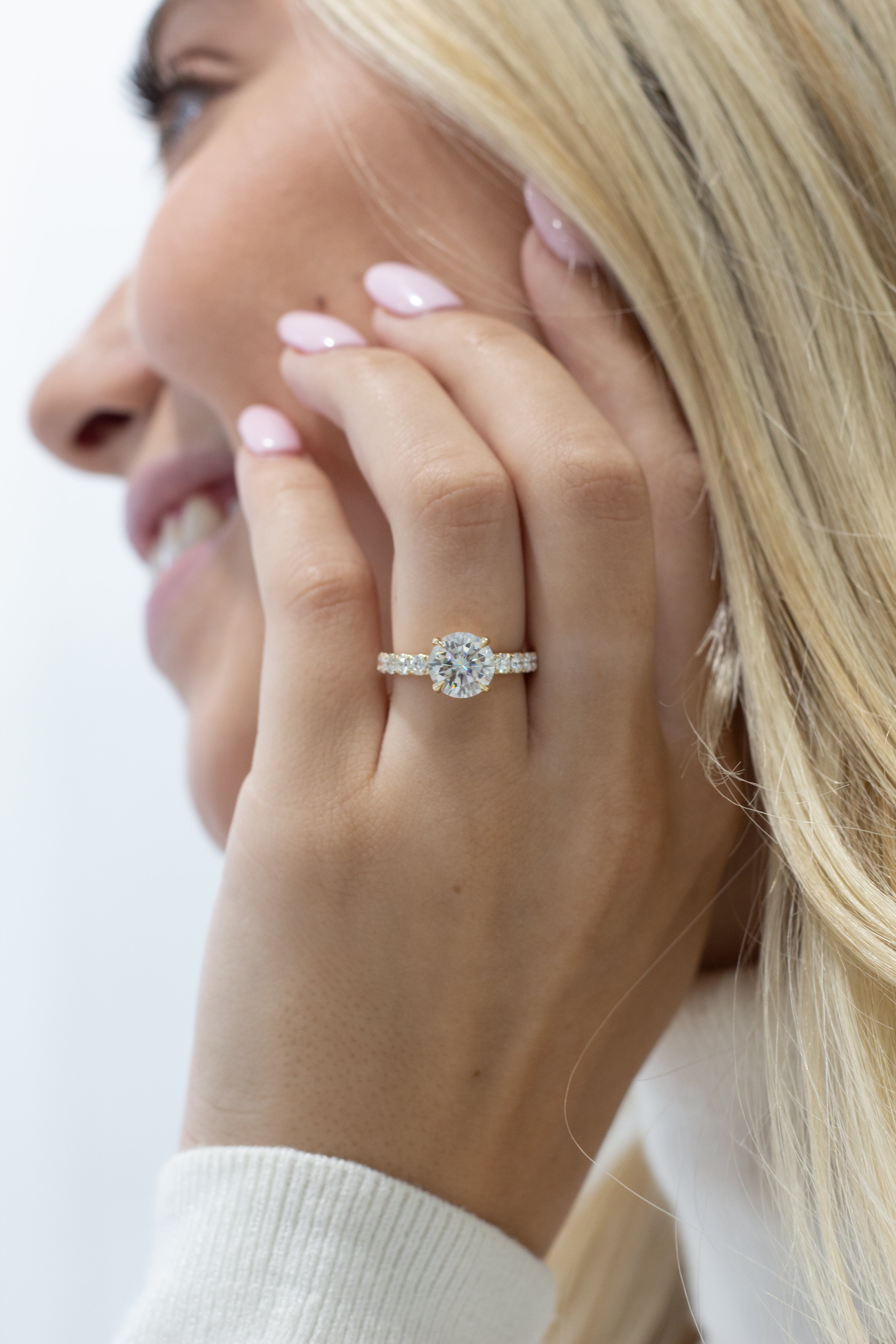 Production Time
Quality craftsmanship takes time, so we kindly ask for your patience and allow approximately 6 to 8 weeks for the completion of your unique creation. We strive to work as efficiently as possible to deliver your item promptly. Custom orders include original designs or designs chosen from our website, requested with specific stone sizes, finger size, and metal preferences selected by you to create your desired combinations. Custom includes pieces that are modified in any form.
Get Started Today
Tell your love story through our custom designs